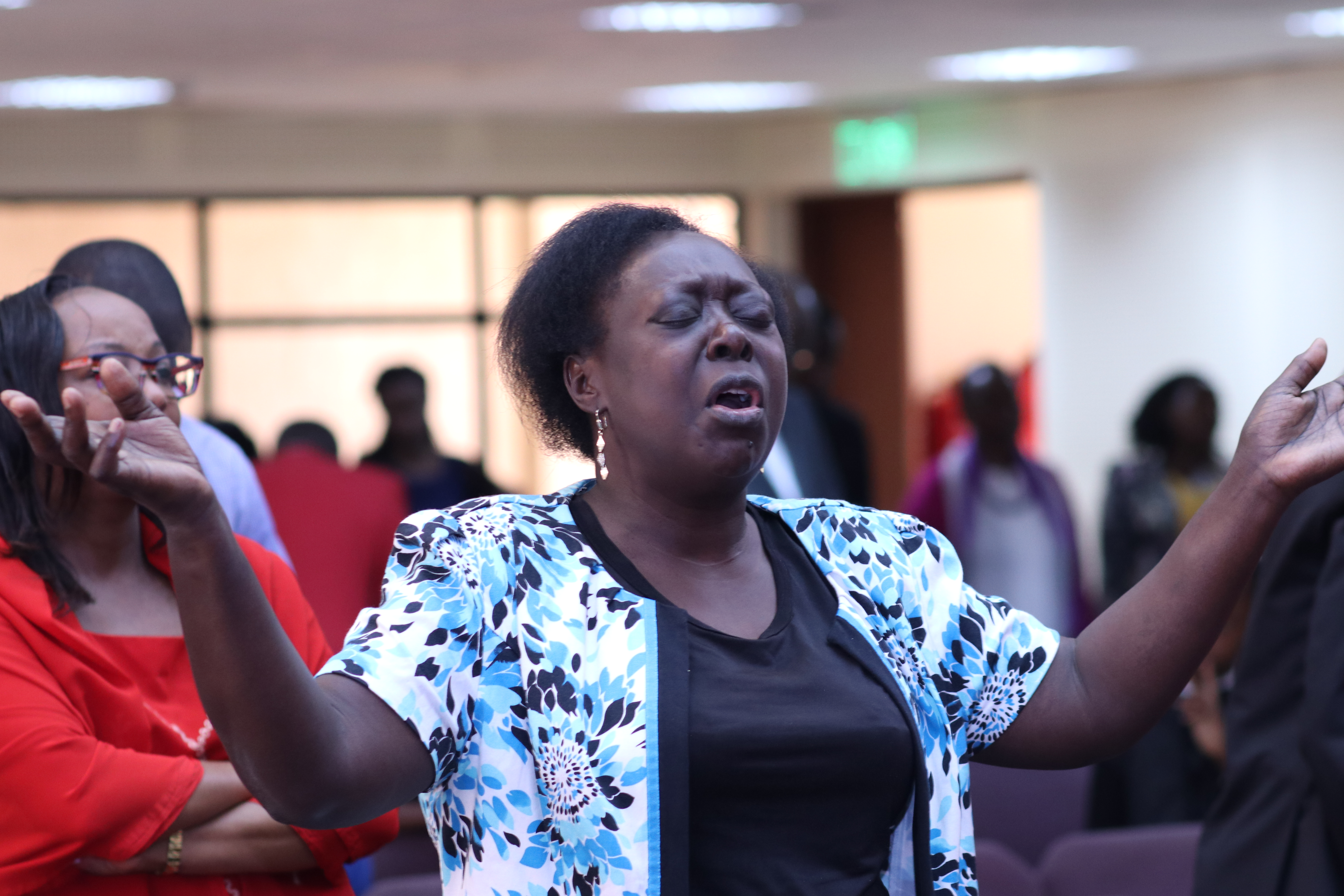 Therefore confess your sins to each other and pray for each other so that you may be healed. The prayer of a righteous person is powerful and effective. James 5:16
In order for effective ministry, the members of this ministry are grouped into prayer teams. Every Sunday, a prayer team is on duty in the prayer room interceding for an on-going service.
Mission: To equip believers to know Christ through a lifestyle of effective prayer.
Vision: A strengthened congregation of believers impacted with the power of the Holy Spirit through a lifestyle of prayer.
To stir up the prayer life of each believer, and ultimately the whole Church.
To motivate ministries/departments in the Church to form prayer groups.
To transform believers lives, through training in prayer and trucking and celebrating   answered prayers.
To provoke the whole church in prayer through congregational prayer forums.
To build up a strong and effective prayer ministry.
The prayer ministry meets every second Friday of the month for an overnight prayer meeting in the Church.
Prayers on Saturdays; 7:00am to 9:00am in the Prayer Room.
POST A PRAYER POINT
Please share a prayer request with us and we will be glad to pray with you.
Featured Events