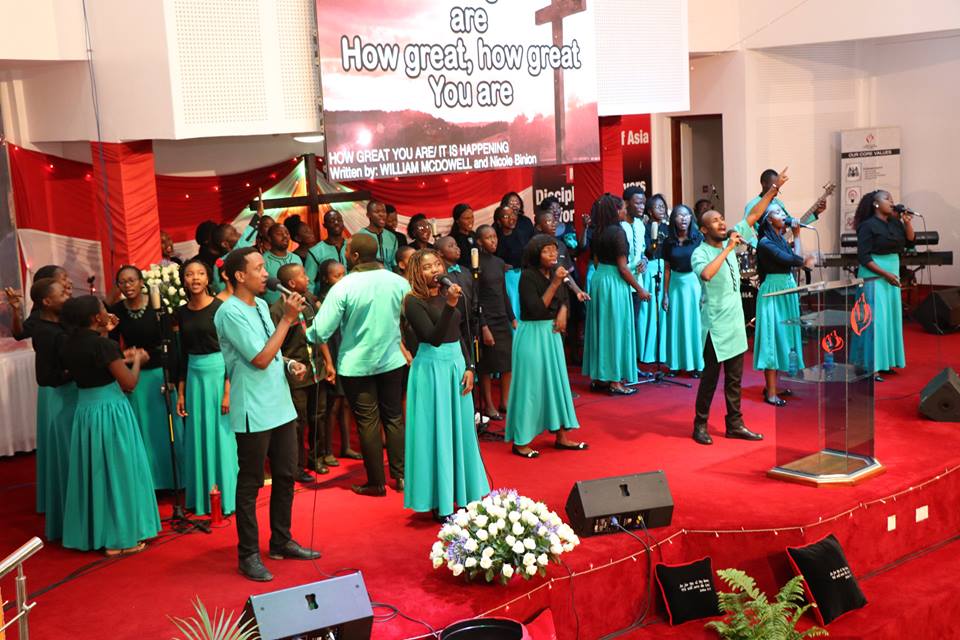 Mission: To nurture and mentor believers through the study of God's word, prayer, fellowship, praise and worship to impact their world & To create an atmosphere for the manifest presence of God.
Vision: Vibrant believers empowered to praise and worship God & A community of singing believers that understand times and purposes of God.
To encourage every believer to intentionally and consistently praise and worship God.
To reach out and share the love of Christ to others through praise and worship.
To practice caring love to others especially to the needy among us and the community around us.
To provide an enabling environment for praise and worship to believers.
To seek God and develop a musical language that stirs His heart.
To develop a biblical functioning community of singing believers.
To promote singing in the larger congregation.
To encourage and further evangelism through singing.
Weekly practice every Saturday from 2:00pm.
Visitation to members of praise and worship.
Skilled training in music, praise and worship.
Outreach to the community and institutions.
Retreats and team building.
Singing in our Sunday Services, Carol Services and Special Services.
Seminars, workshops and retreats on schedule
Praise and worship team
Choir
Men's chorale
Youth worship team
JOIN WORSHIP MINISTRY
May 9, 2021

We're blessed to have in-person service and thank you for coming to church this morning. Theme: Life in the spirit – Galatians 5:16-25 Speaker: Rev Kwame…